Some tomatoes look great, some taste great and others have strong health benefits. But Yoom tomatoes score high on all three. 
Their attractive, dark purple tint makes Yoom tomatoes distinctively different from other varieties of tomatoes. A combination of amino acids and flavours leads to a powerful sweet-sour taste, popularly referred to as the 'umami' taste, which makes their flavour exotic and sought-after. This taste has made them so popular that they've been internationally recognized with the superior taste award. Yoom tomatoes are also rich in antioxidants, which explains their rich purple shade.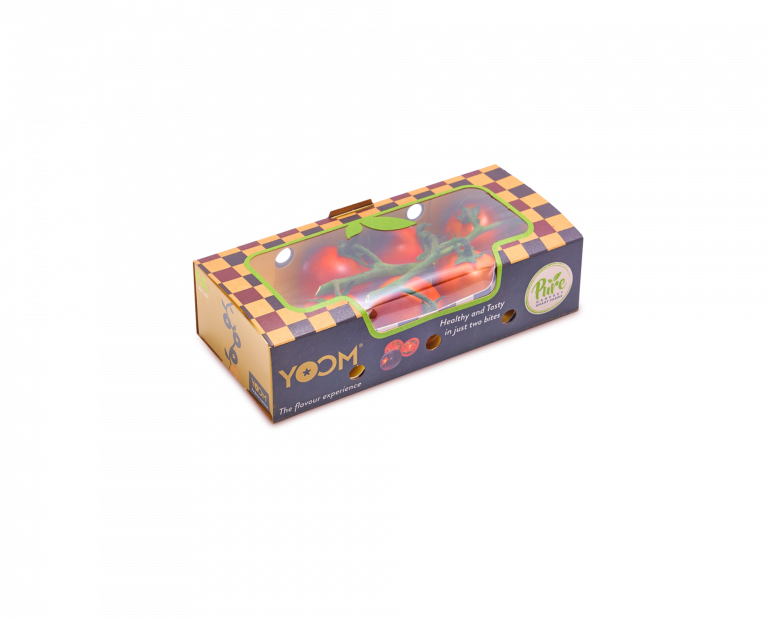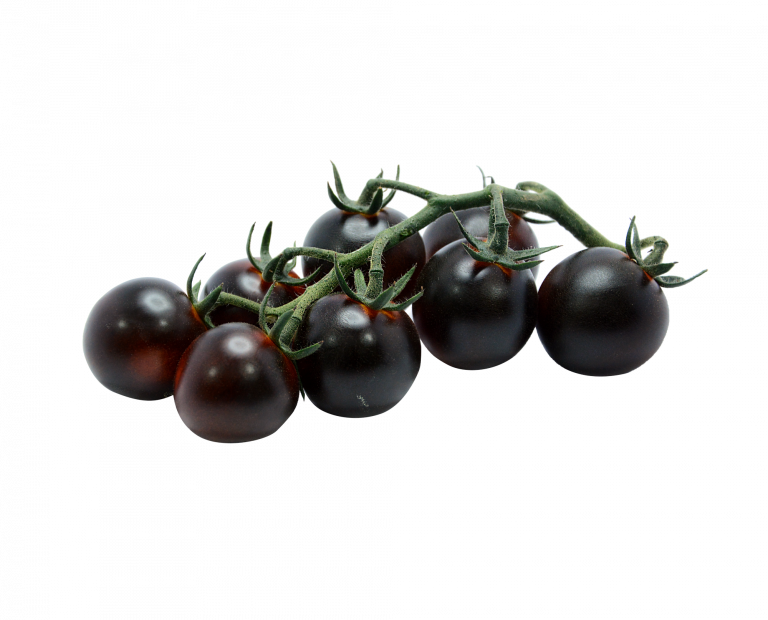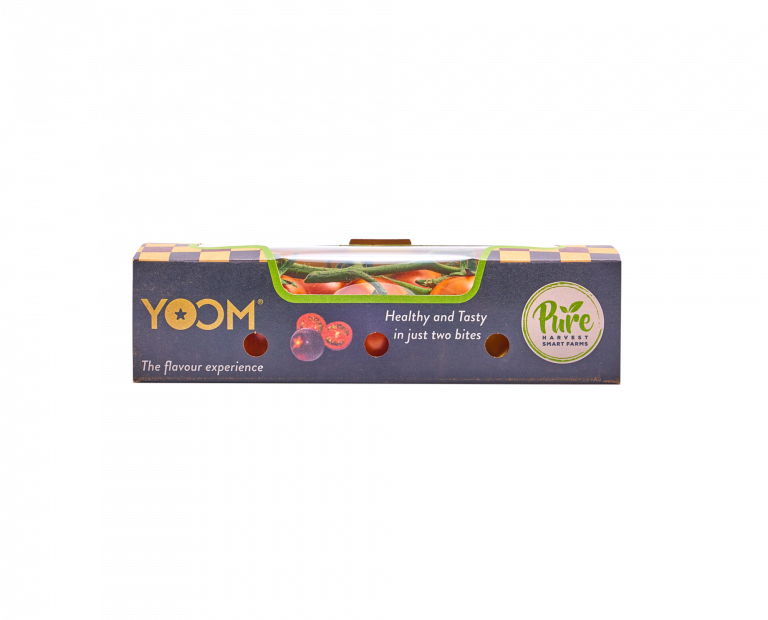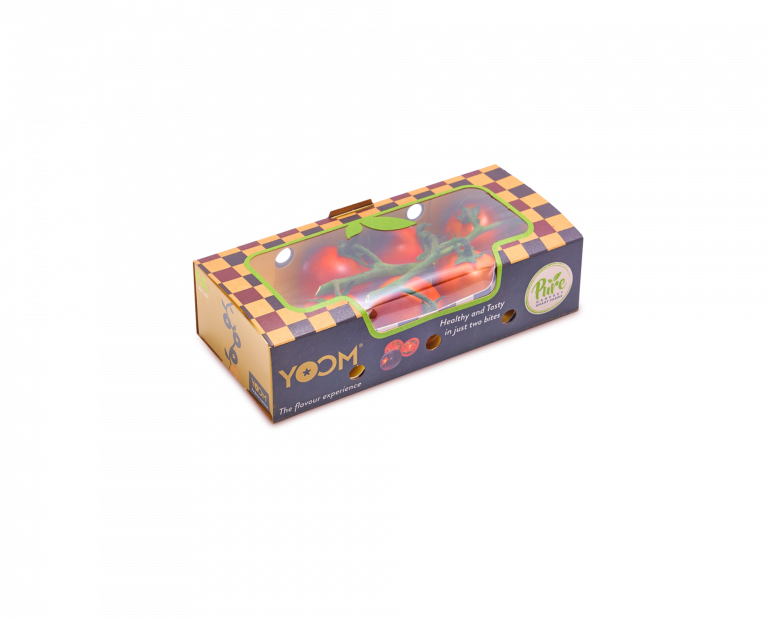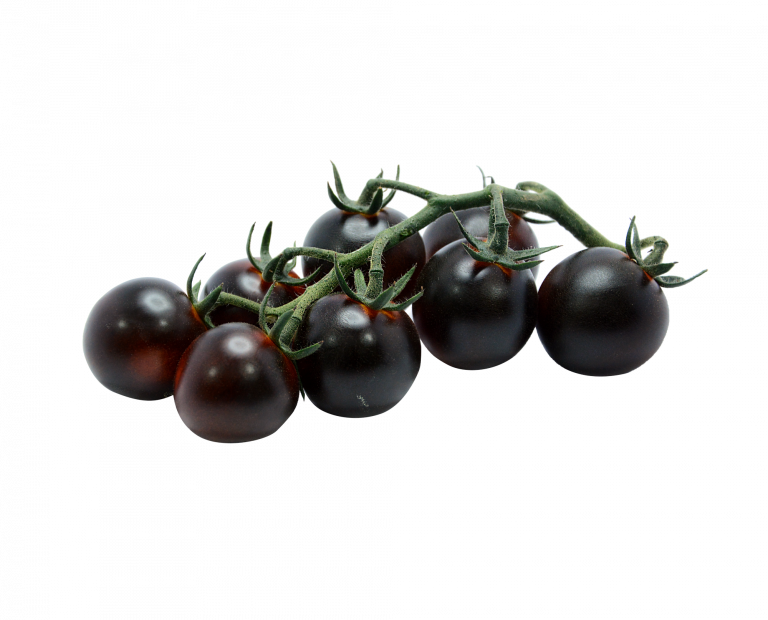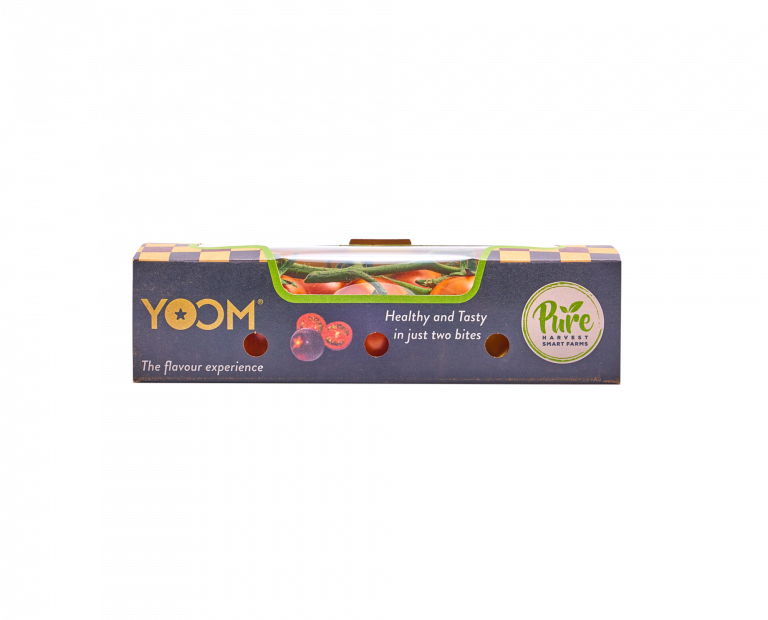 Best for:
Yoom tomatoes are best eaten fresh.  Their unusual colour, crunchy texture and juicy flesh makes them just perfect for your salads. If you can't wait to sink your teeth into them, just eat them fresh, as they are.
Storage:
Keep refrigerated to prolong freshness